If you're having trouble viewing this email, you can see it online.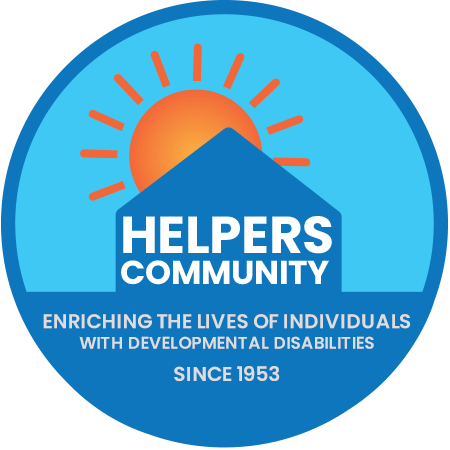 February 2023 Helpers Community Newsletter
Spring inspires NEW beginnings.
Welcome New Board President, Nathan Campbell, Helpers Community Inc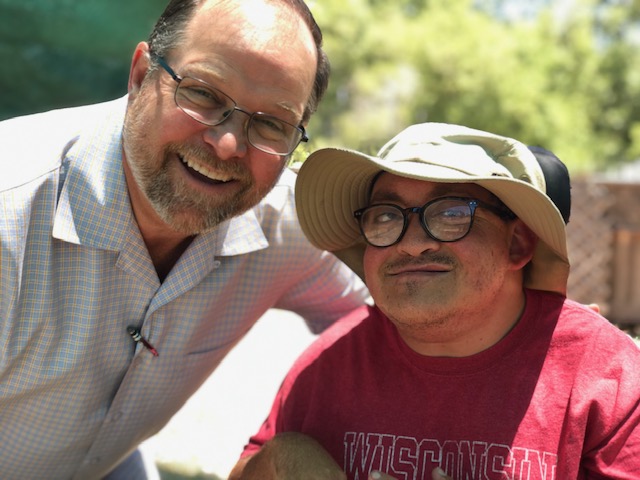 Nate and Noah
Helpers Community Inc is excited to introduce Nathan Campbell, the new Board President. As a member of the Helpers Community Inc Board since January 2022, Nate has demonstrated his commitment and energy to learning the landscape, touching, and improving the lives and services of the community we serve, while connecting nonprofits and groups to accomplish more. He brings a wealth of knowledge to his Helpers' position as a business leader. Currently, he is CEO of i-Sigma®, (International Secure Information Governance & Management Association TM), a 501 (c) 6 non-profit. He is adept at moving companies forward with a background of achieving success through organizational development, collaboratively setting and balancing solid strategies with tactical priorities, and executing commitments. For Nate's bio details see https://helperssf.org/about-us/leadership/).
Artists' News:
Siri, Documentary Bay Area Launch, My Name is Siri
Helpers Artisan Boutique features Siri's Art.  The premiere for "My Name is Siri", will be at Cine Lounge Fremont, CA 3/4/23 @2:00 PM. Tickets can be purchased at www.MyNameisSiri.com. The documentary has been selected by PBS to be shown on KQED (date to be announced).
New Artists – Helpers Artisan Boutique:
Amanda Winkler, Art Explorers, Fort Bragg, CA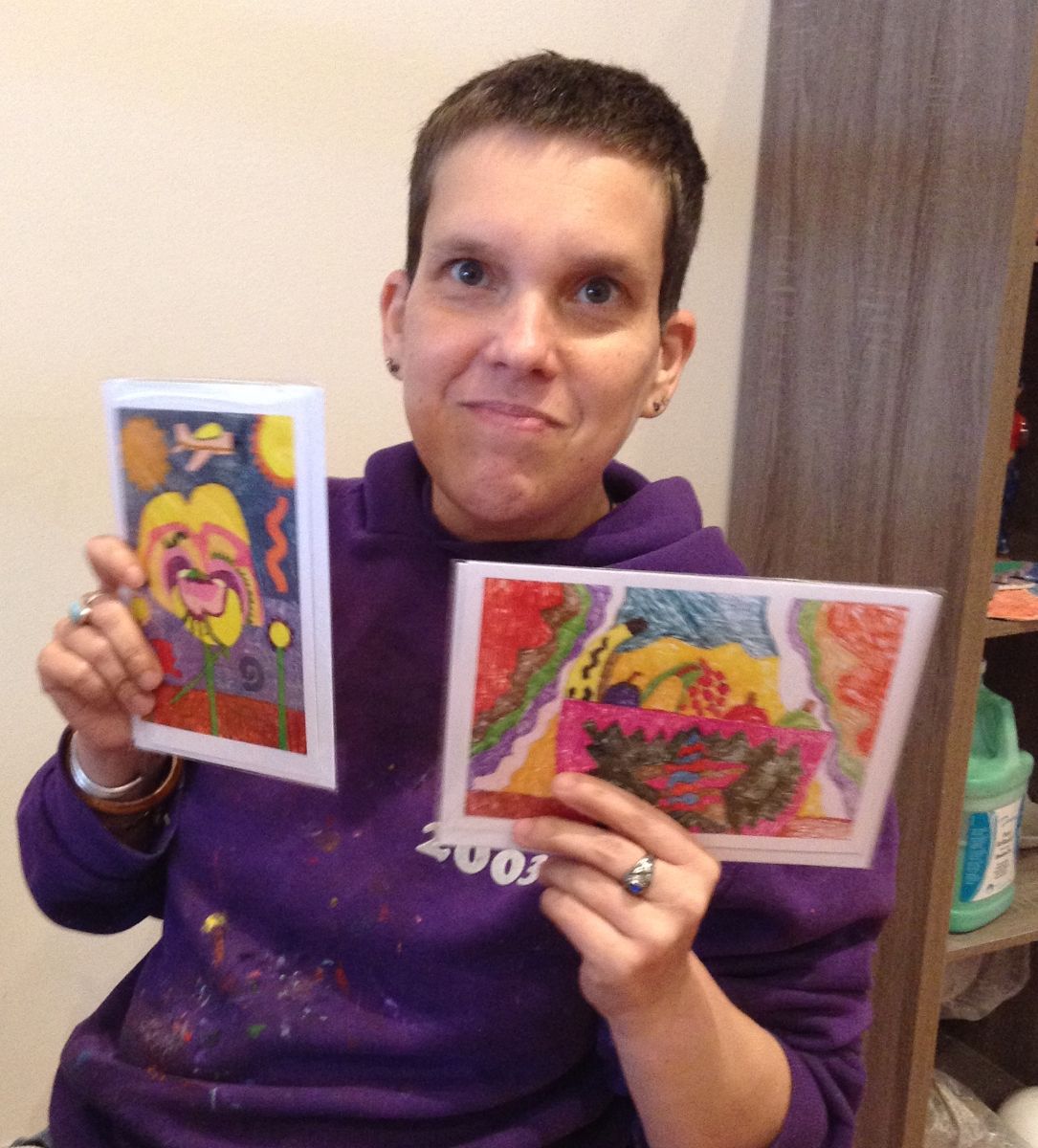 "Doing art calms me down. I feel happy while I'm planning a design and working on my pictures." Amanda is a mixed media artist, producing work that incorporates text, stenciled images, cut-out paper, and felt pen drawing. She also enjoys making jewelry and doing ceramics.
| | |
| --- | --- |
| Cindy Johnson, Cedars, Ross, CA | |
"Butterflies, flowers, and ladybugs float through Cindy's artwork. Often, they fill the sky in dizzying profusion, giving a buzzing energy to her Edenic vision. Sometimes she will include herself and her boyfriend, always smiling in their garden world. Her abstract colored pencil drawings exhibit the same sophisticated wealth of pattern and pure color…"
| | |
| --- | --- |
| Sarah Carlson, Big Wave Project, Half Moon Bay, CA | |
Sarah Carlson is an artist at heart. After surviving a malignant brain tumor and the treatment that saved her life, Sarah was left with a variety of cognitive and physical challenges. Given her disabilities, Sarah, with the support of her parents, decided that pursuing college and a career was not a life path that made sense for her. Instead, Sarah has focused on pursuing her passion, art. Sarah loves to create and works in a variety of media, including acrylics, watercolors, pastels, collages, quilling, and quilting. Color and composition are her specialties. Sarah also loves to work with children. She especially enjoys leading groups of kids in arts and crafts projects where she can share her passion for art.
Two Can Art, Santa Cruz, CA
Helpers Artisan boutique features new greeting card art from Santa Cruz artist Patti Gay and her son, Noah, who is autistic. Noah paints all textures his mom uses in her palette, using paints, brushes, rollers, fingers, and bubbles to create the textures. The result is a beautiful collaboration of art.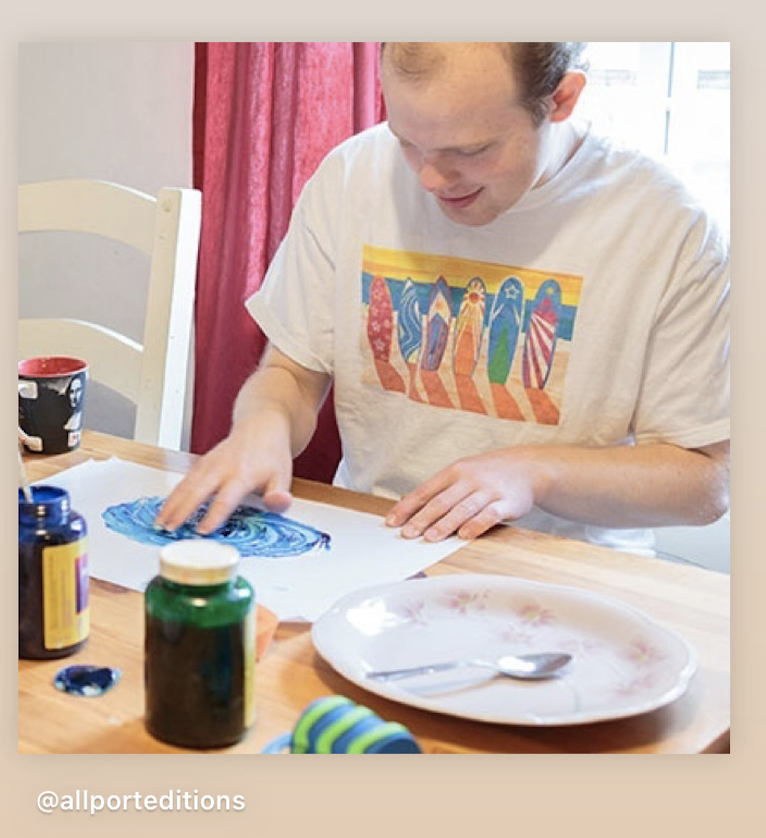 Residents:
Helpers' Fulton St Pomeroy Center Group Living Residents had a very special fun time at Disneyland!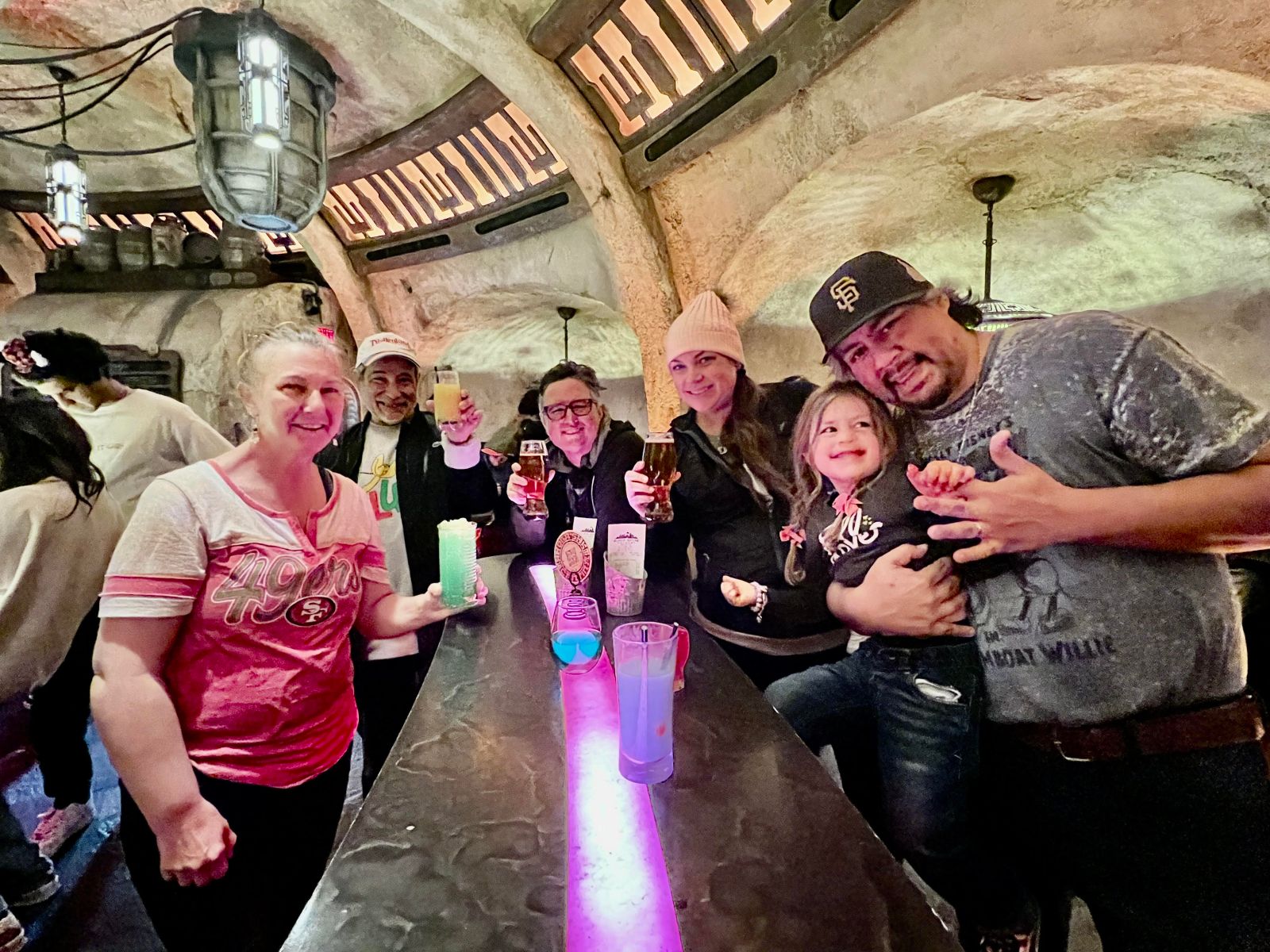 Having a blast at Disney land! Brian reconnects with Melissa, Helpers' Board Member, and family! It is always a pleasure seeing Michele from the Pomeroy Center,  and Shannon, former Pomeroy Staff. 
| | |
| --- | --- |
| | Brian with Michele from the Pomeroy Center and Paivi, Pomeroy Center Supervisor |
"I liked the hotel because of the hot tub and swimming pool. I liked all roller coasters: star wars ride where I flew and pushed buttons, the train roller coaster (big thunder), the dark roller coaster (space mountain) the upside down roller coaster (incredi coaster). I met Pluto who liked my shirt because he was in it. I saw the new fireworks show two times. I traded pins and I found Mickey and a Goofy pin. It's just like me and my friend Giorgi. " – Brian
Spring Cultivation and Appreciation Event
Join us on March 8 at Helpers Artisan Boutique & Perry's for an evening of shopping, mingling, passed Hors D'oeuvres, drinks, and a Silent Auction!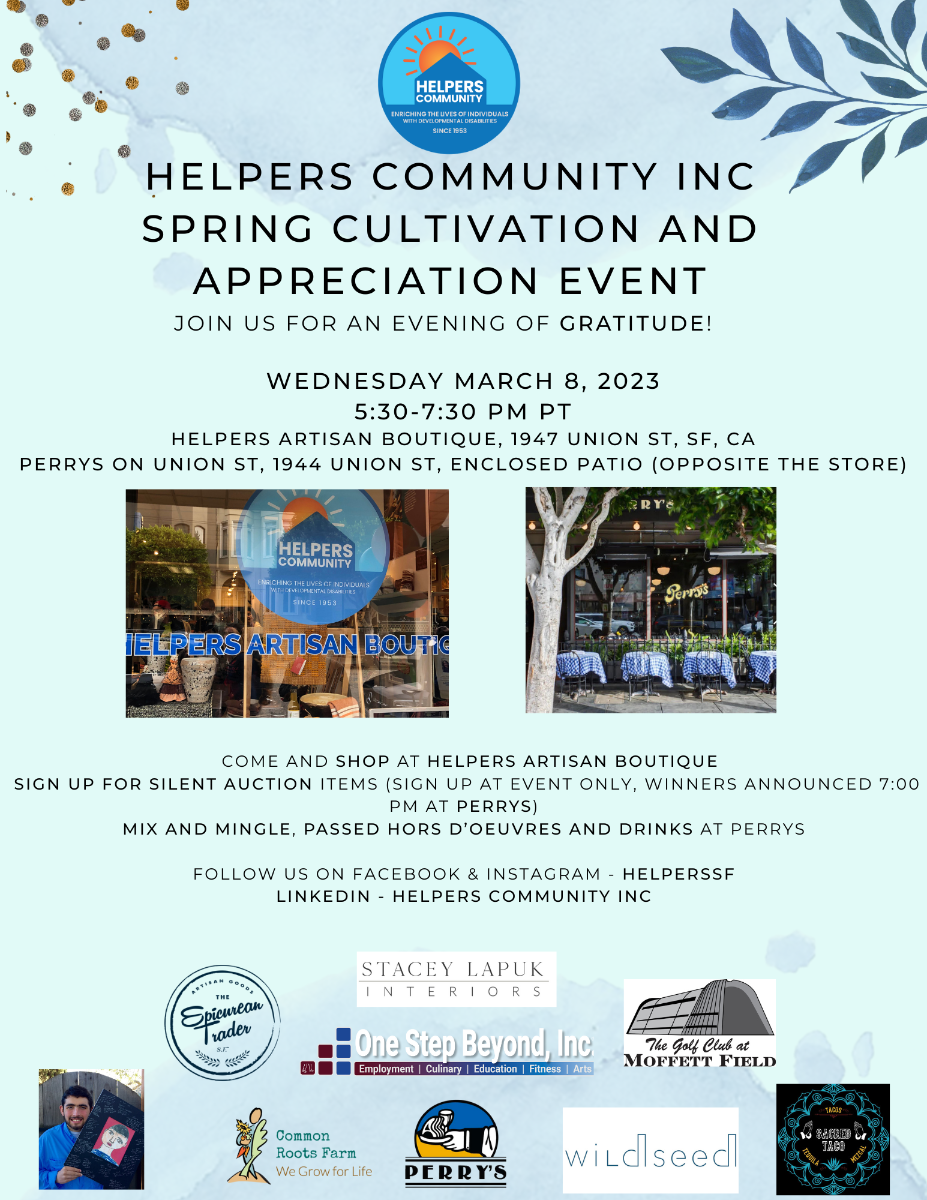 With Gratitude,
Marilyn Harrison
Retail Marketing Director