Happy Fall Greetings!
Helpers Community would like to share some updates with you.
Helpers Community & Pomeroy Center
Kicking off Fall with the joy of adventure, the Pomeroy Center and Helpers Community group living residents experienced an exciting and memorable experience white water rafting on the American River, South Fork, Coloma, CA.  The event was made possible by Environmental Traveling Companions (ETC), an organization which provides "the opportunity for outdoor adventure, a connection to nature, stewardship of the environment, self confidence building, for individuals with disabilities and under-resourced youth" and was led by Drew, an Assistant Supervisor at Pomeroy Center and a former ETC River Manager.
Group living residents also learned something about California history by visiting Sutter's Mill in Coloma where gold was discovered in 1848.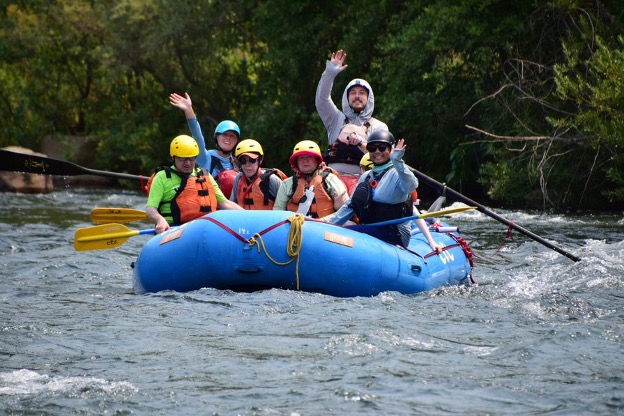 Helpers Artisan Boutique
Job Training Site:
Christipher continues to coach program participants
from the Arc SF, Nona and Connie.
Christipher & Nona
Introducing New Fall Products:
Stone Candles
Trajectory
Helena Williams Votives
Greeting Cards
Shane Tarkington
Cedars of Marin Artist Within
Handwoven Glass and Bead Necklaces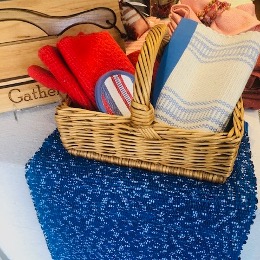 Common Roots Farm

Spicy Strawberry Margarita Mix
Preston's Floral Series

New from Preston are additions to his Floral Series!
Events
We are excited to share the following sneak peak 
at Helpers Community events coming up:
Common Roots Farm September 25 , 2021
Helpers Community is looking forward to the 
Common Roots Farm Ribbon Cutting Event.
Common Roots Farm announced in 
their September 2021 Newsletter:
"The farm path that circles our farm is also a key infrastructure milestone. Thanks to tremendous support from Helpers Community, this path will link our Seed to Salad garden with our production farm, our post-harvest area, our chickens and sheep, our orchard and greenhouse, and, eventually, our new barn."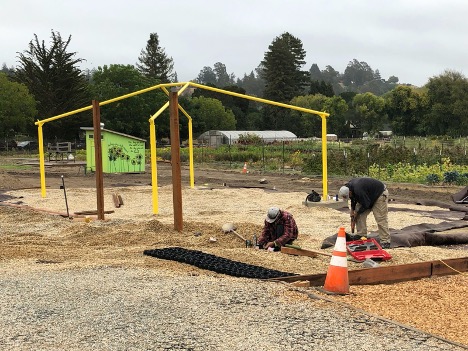 SAVE THE DATES:
Meet the Artist Shane Tarkington
Join us for the
Meet the Artist Event with Shane Tarkington
Saturday 9/18/2021 at 
Helpers Artisan Boutique, 1947 Union St
2:00-4:00pm
Shane is a talented artist from Los Gatos who was diagnosed
with autism at 2 years old.  Come and shop his unique art
and beautiful home products.
SFDBA Virtual Zoom Event
October 16, 2021 
Bay Area Disability Entrepreneurship Virtual Workshop
Helpers Community is pleased to connect with SFDBA.
The San Francisco Disability Business Alliance. This organization's mission is to
"…Engage entrepreneurs with disabilities through engagement to grow and develop their businesses. This occurs through education on the "how to" of starting a business, mentorship through the incubation process, support for becoming a certified disability owned business, increased supplier diversity and integration with other businesses which in turn creates an inclusive business community."
The virtual event will be  a one hour Zoom event Saturday October 16, 2021.  Invitations will be sent.
Helpers Community Autumn
Cultivation Event
Hosted by The Minchen Team
October 28, 2021
A Fall/Holiday Appreciation and Cultivation Event 
Meet the Artist Gill Hines
November 13, 2021
Helpers Community is thrilled to feature Gill Hines, (Cedars of Marin Artist Within) a very talented artist at the Helpers Artisan Boutique. Gil's photographic transformations of iconic SF scene cards are beautiful as gifts or greeting cards.
Also, for the first time we will feature Gill's beautiful detailed paintings.
We look forward to a GREAT Fall.  
Thank you for your support of Helpers Community
and Enriching the Lives of Individuals with Developmental Disabilities.
With gratitude,
Marilyn Harrison
Retail Marketing Director